It was a winter wonderland today in Tennessee. I just thought I would share a few photos, and I also wanted to mention on such cold days like this you can find a true appreciation for heating equipment!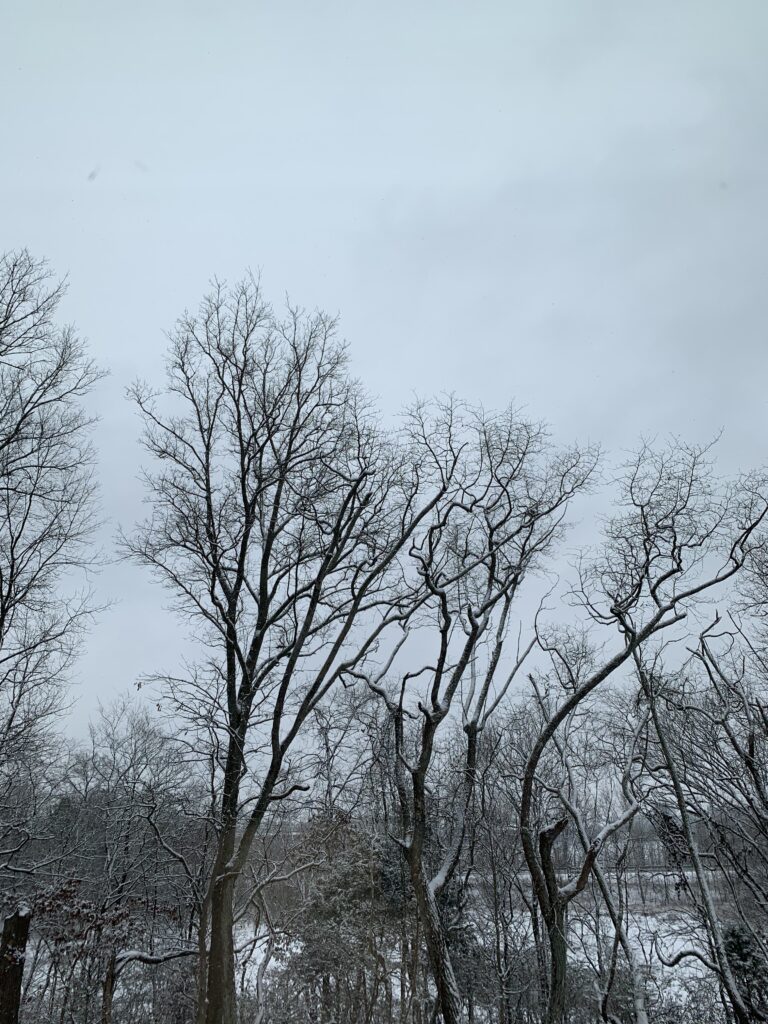 The view from my living room window.
My Dyson Pure Hot + Cool Air Purifier has been helping me keep my home nice and cozy on these cold winter days. I also have peace-of-mind knowing that it removes 99.7% of allergens and pollutants as small as 0.3 microns. I'll do a full review of this product soon to share all the details of this Air Purifier, which I picked up at Best Buy last winter.
Well, that's all I wanted to share for now. For those in the middle Tennessee area, I hope you were able to enjoy the white covered trees and things.